Wise Project Management
Manage your clients, projects & team easily.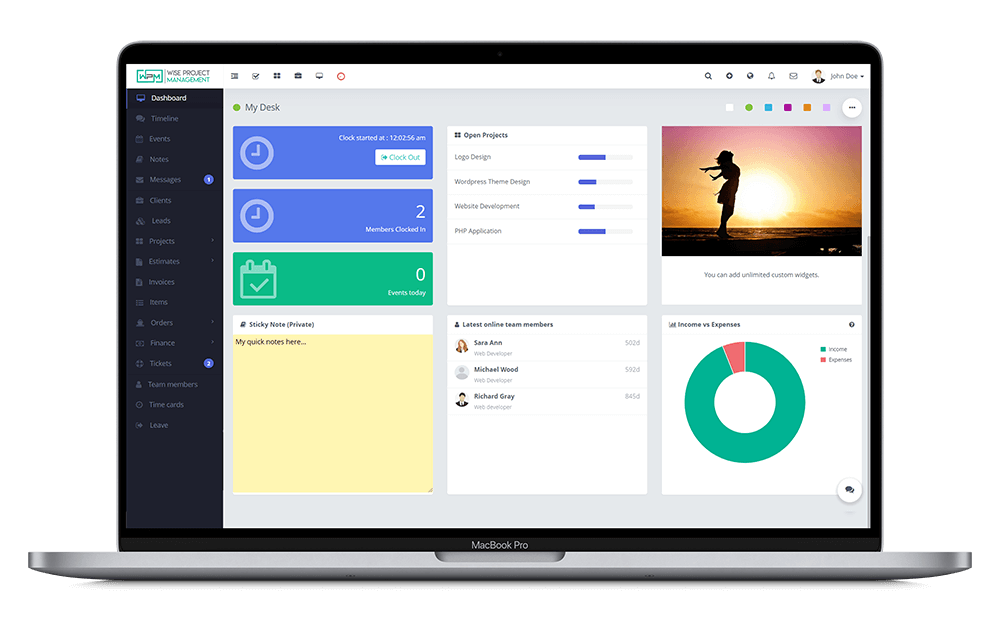 What is WPM?
WPM – Wise Project Management is a multipurpose project management system. You can use it to manage projects, clients, invoices, support tickets, estimates, team and many other purposes. It is suitable for different types of organizations, freelancers and individual users. RISE is fast and easy to use. It contains all essential tools to manage your business.
Projects
WPM makes project management much easier. Monitor the tasks of different team members, track time on each tasks and get timesheet. 
Clients
Manage your customers and the contacts of the customers. You can allow to register customers or add your customers manually. 
Invoices
Add your custom invoices and send email with attached invoice pdf to your clients. It supports different currency for different clients.
Support Tickets
WPM Let your clients to create support tickets and get notifications by web and email. Auto generate tickets from customer emails.
Estimates
Send estimates to your clients based on their estimate request or the service you provide for them. Send estimate email with pdf and get approval from your clients.
Team Management
Add your team members and set different roles for different members. Manage their accounts and get overall information at a place. 
Chat with customers and team members
Be more organized. Save your daily time.
Use custom widgets and build beautiful dashboards.